The Challenge
Ticknors is a very well known menswear retailer in Northeast Ohio and in the other markets their stores are throughout Ohio, Georgia, Wisconsin and the Carolinas. Customers will vouch for Ticknors incredible customer service, willingness go the extra mile to make them look look effortlessly stylish, and overall make the shopping experience an enjoyable one. However, the company's digital presence was long overdue for a complete overhaul.
The store's website was very out of date and difficult to manage, the social media channels were riddled with cobwebs, and the email list was not being leveraged. We wanted to change that and make Ticknors online experience just as strong as the bricks-and-mortar experience that customers have come to know and love over the last 25 years.
Our Solution
We embarked on a website redesign using Shopify to manage the online store. Included in the design was custom brand photography, product photography, search optimization, and custom software development to manage inventory.
One of the largest challenges that Ticknors had with their "old" website was that it was not at all connected with their product inventory. This meant that their team had to constantly re-check inventory levels, which change every single day, and try to keep the inventory in check. Of course, this was a hugely time intensive process and rarely happened, meaning inventory levels were consistently off and they ran the risk of selling product online that they couldn't fulfill. We worked with the POS provider to create a custom application that kept the inventory levels in-sync between the 10 retail stores and the online store, creating an entirely automated inventory management process.
See The Before & After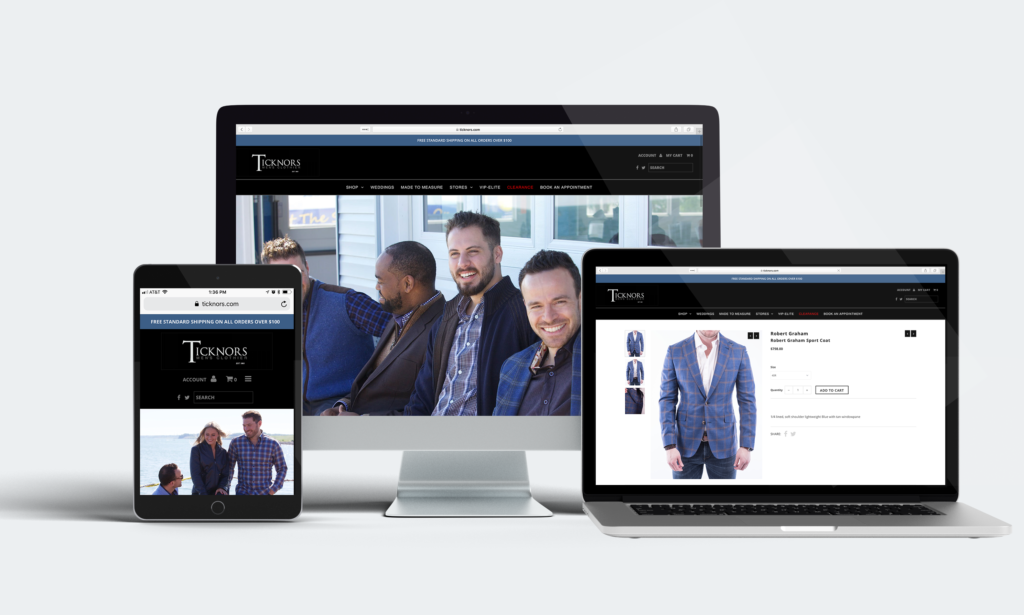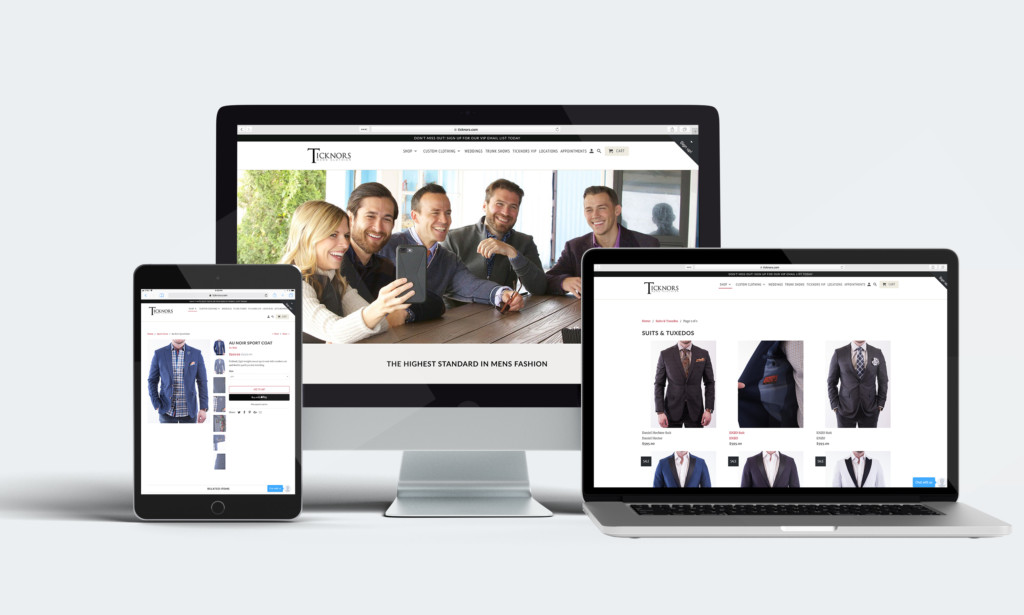 More Projects
BRANDING & POSITIONING • MARKETING • VISUAL STORYTELLING

"Every brand has a story to tell. Something that makes them them. Something that their audience craves. It's our job to craft that story and help them tell it."
Let's Work Together
WE'D LOVE TO MEET UP AND TALK STRATEGY
We work with each client to create a customized plan of attack and strategy on how we'll use marketing and technology to get in front of your audience and get more business.