The Challenge
As mentioned in one of our other portfolio pieces,, Ticknors historically relied on outstanding customer service and walk-by traffic to draw awareness and customers into their stores during the holiday season. This year we wanted to take a more proactive approach to driving customers in.
Our Solution
Working with Ticknors style advisors, we created a list of a dozen or so great gifts to give the men in your life for the holiday season. Not all were products you could buy at Ticknors … in fact only about half of them were. Our goal was not just to sell Ticknors products, but to help "sell" the lifestyle that a Ticknors customer connects with.
The gift guide was a tremendous success. Our initial launch email saw >20% open rate and we saw over 5,000 downloads and views of the gift guide. In addition we saw over a dozen appointment bookings from customers looking for a little assistance in buying gifts.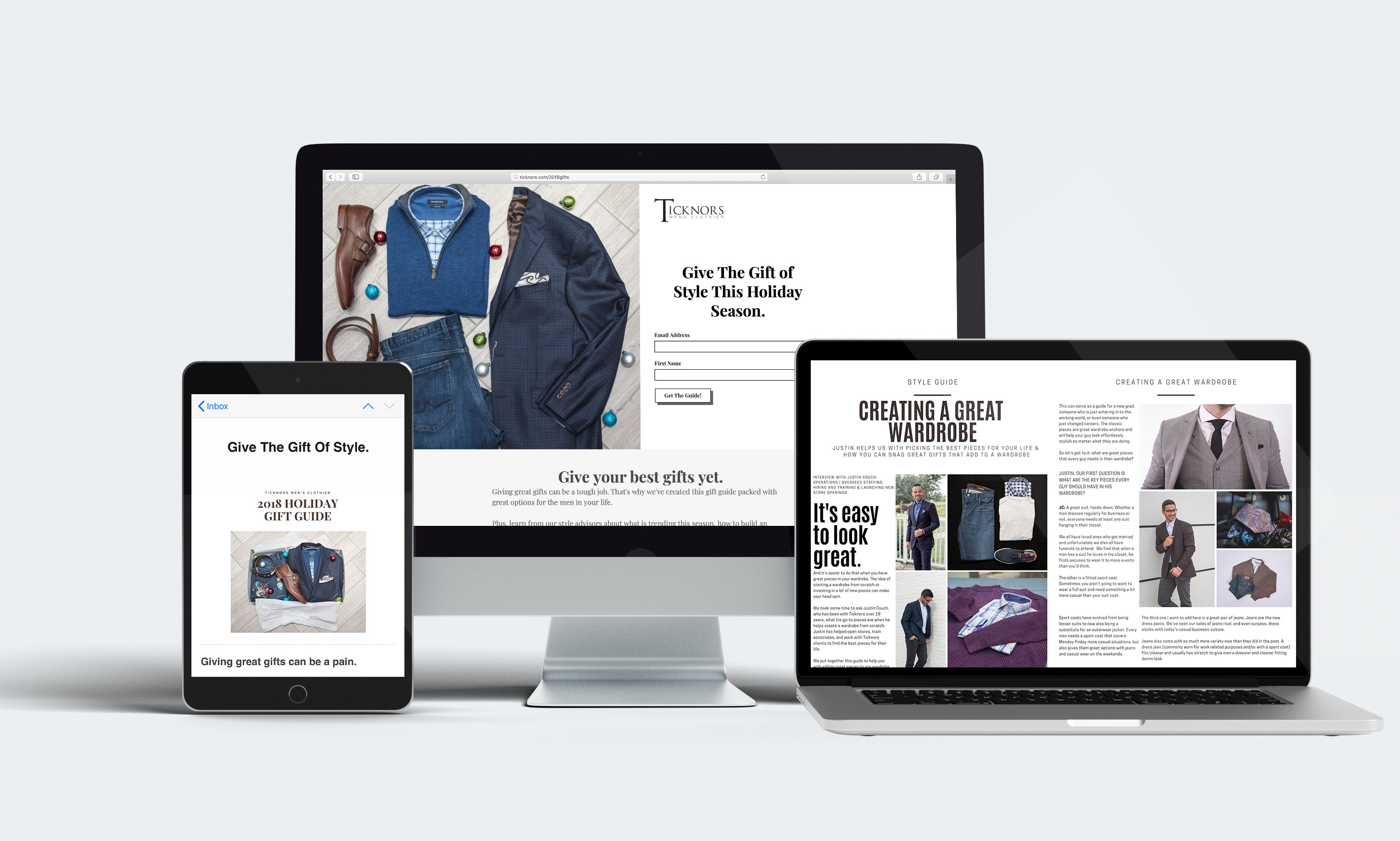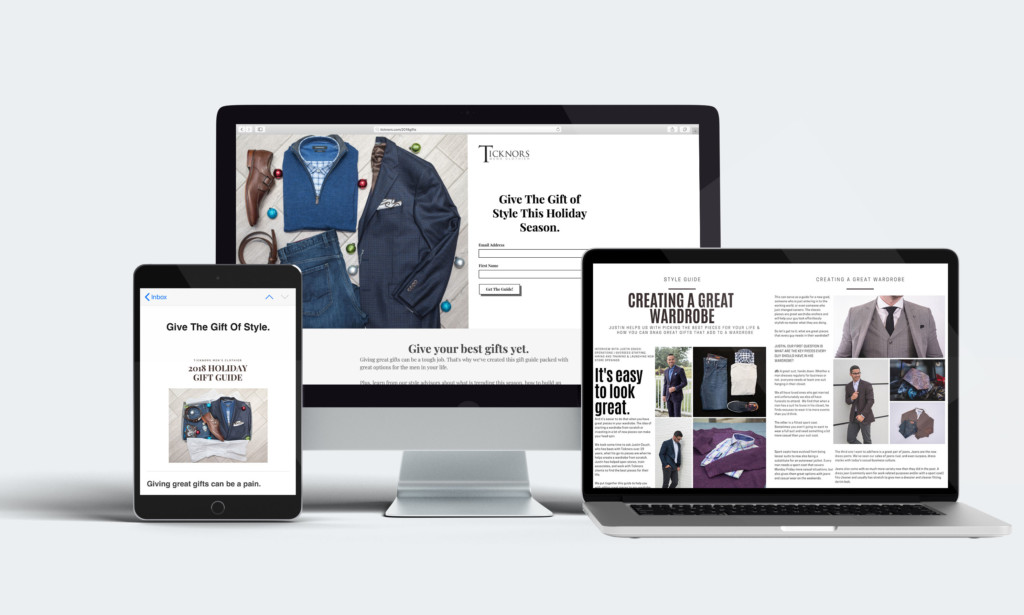 Campaign Strategy
Landing Page & Development
Content Writing
Email Marketing Automation
Facebook Advertising
Photography & Video
More Projects
BRANDING & POSITIONING • MARKETING • VISUAL STORYTELLING

"Every brand has a story to tell. Something that makes them them. Something that their audience craves. It's our job to craft that story and help them tell it."
Let's Work Together
WE'D LOVE TO MEET UP AND TALK STRATEGY
We work with each client to create a customized plan of attack and strategy on how we'll use marketing and technology to get in front of your audience and get more business.