The Project
Snap-tite Hose (formerly All-American Hose) is the premier hose manufacturer for municipal (fire), industrial, and agriculture applications. In April 2020, All-American Hose rebranded to Snap-tite Hos as the company entered a new phase in its development by going back to its roots as Snap-tite Hose.
Snap-tite Hose is the corporate brand which manufactures hose under four brand names —Snap-tite Hose, Ponn, National, and Firequip. The website is focused on providing value for their audience of firefighters, industrial engineers and plant managers and farming production managers and OEMs, in addition to other market segments. We built a "find your hose" tool that enables visitors to find their hose product based on their industry or application requirements and have employed the use of a "mega menu" to easily jump to a pre-sorted list of product based on their unique needs.
In addition to building a great marketing-driven website, this website also has e-commerce capabilities through the use of WooCommerce. Our teams identified a list of roughly 20 unique products in 150+ configurations to be made available for sale directly from the website, something that has never been an option prior to this website.
See The Before & After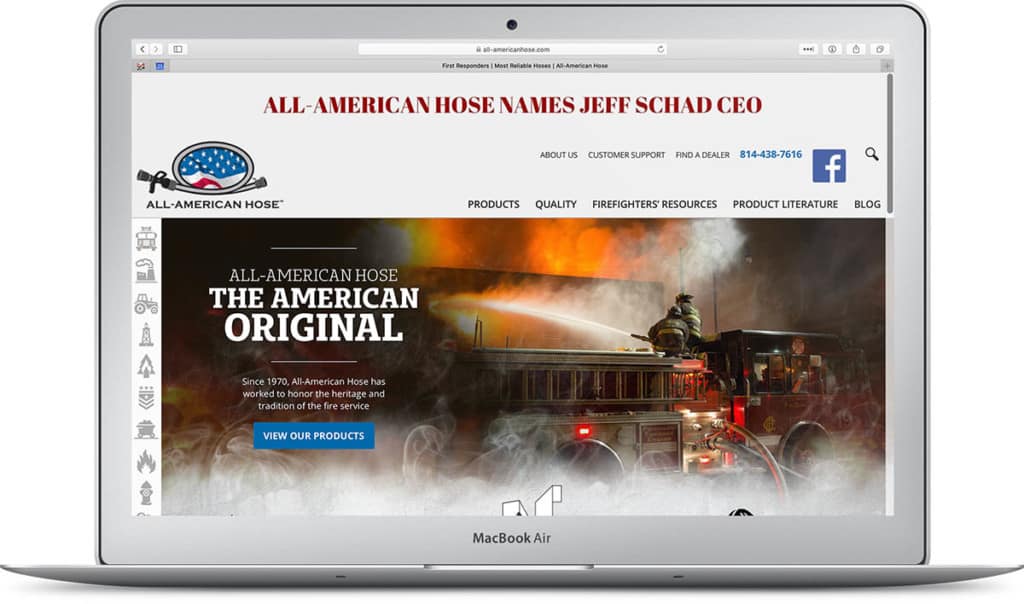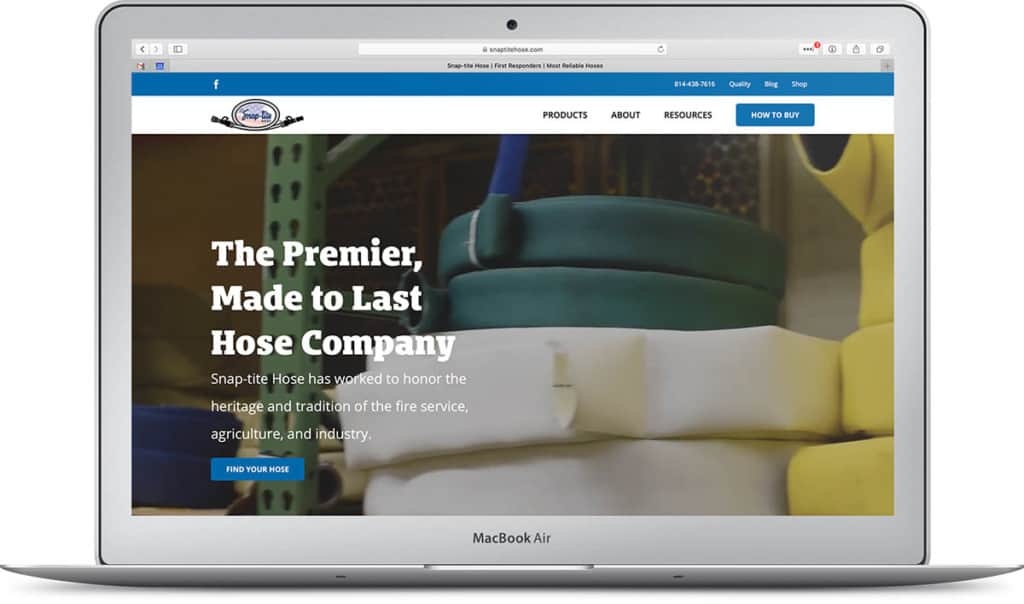 More Projects
BRANDING & POSITIONING • MARKETING • VISUAL STORYTELLING

"Every brand has a story to tell. Something that makes them them. Something that their audience craves. It's our job to craft that story and help them tell it."
Let's Work Together
WE'D LOVE TO MEET UP AND TALK STRATEGY
We work with each client to create a customized plan of attack and strategy on how we'll use marketing and technology to get in front of your audience and get more business.