The Challenge
Sales & Marketing Executives of Cleveland (SME Cleveland) is a professional organization for sales and marketing people in northeast Ohio. The organization is Cleveland's oldest professional sales and marketing organization (dating all the way back to 1923!
Now, the website wasn't quite that old, but it was certainly getting long in the tooth. The executive director and the board of directors had no ability to manage the content on the website and had to rely entirely on an external team to update the content and keep the site up to date. In addition to content management challenges, the website made it difficult to for the organization to manage the members list and directory and process orders for events and membership applications.
Our Solution
We built a very modern looking website that put events front-and-center, provided SME members with a membership directory, and integrated an online payment solution for membership applications and event registrations. In addition to the online payment processing, an integration between the organization's accounting system and the website was created, which automatically issues receipts and recurring invoices for SME members after joining the group or registering for events.
See The Before & After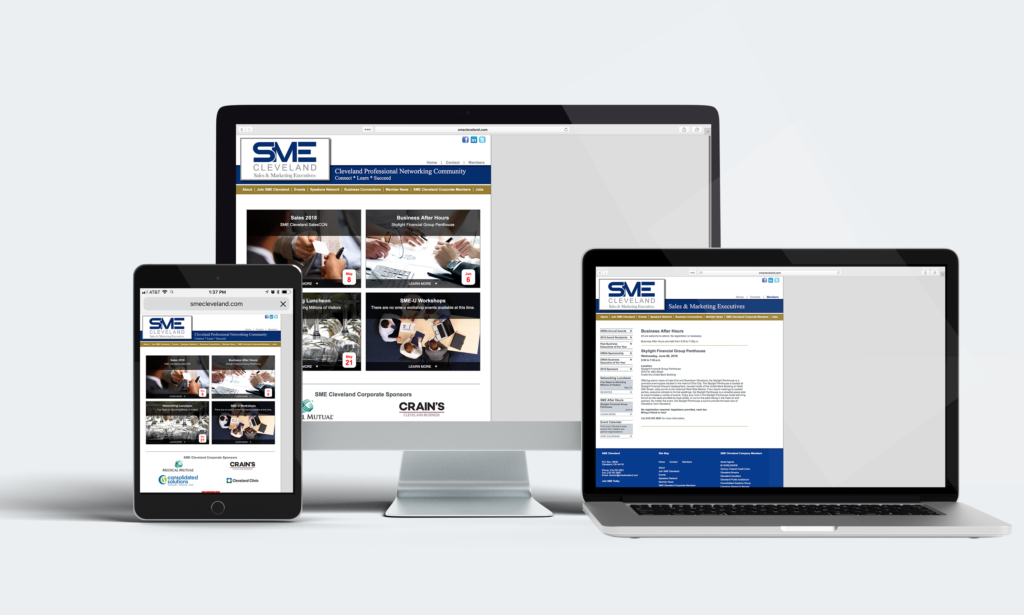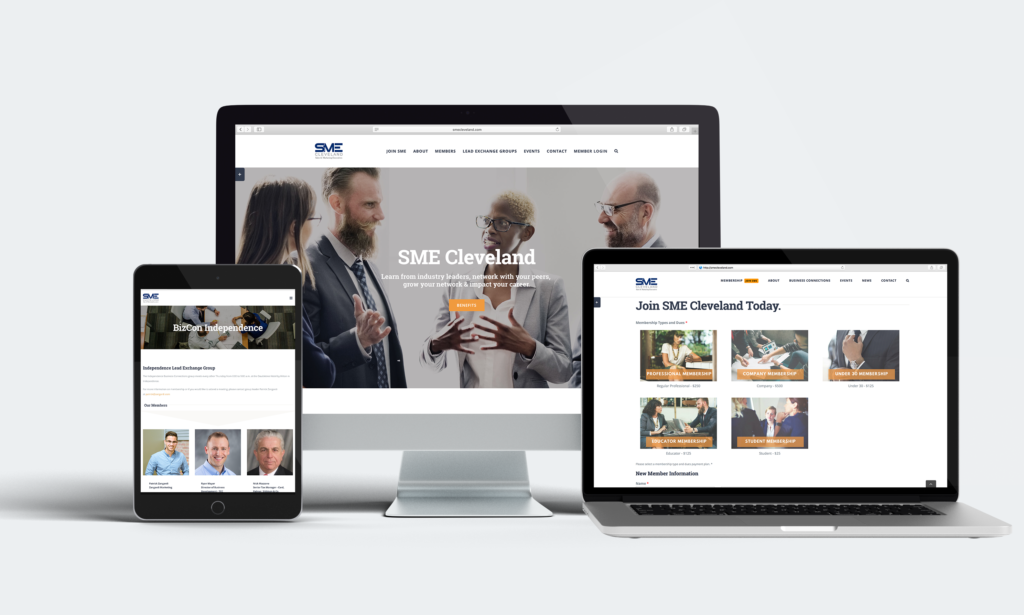 More Projects
BRANDING & POSITIONING • MARKETING • VISUAL STORYTELLING
Let's Work Together
WE'D LOVE TO MEET UP AND TALK STRATEGY
We work with each client to create a customized plan of attack and strategy on how we'll use marketing and technology to get in front of your audience and get more business.