The Project
Safeguard Waterjet is a new line of business from Safeguard Technology offering contract manufacturing and precision metal cutting services.
We worked closely with the Safeguard team to develop a website that clearly communicated the value in their offering and installed confidence in their customers.
This site is built using WordPress and includes a super easy to use front-end editor and e-commerce capabilities.
See The Site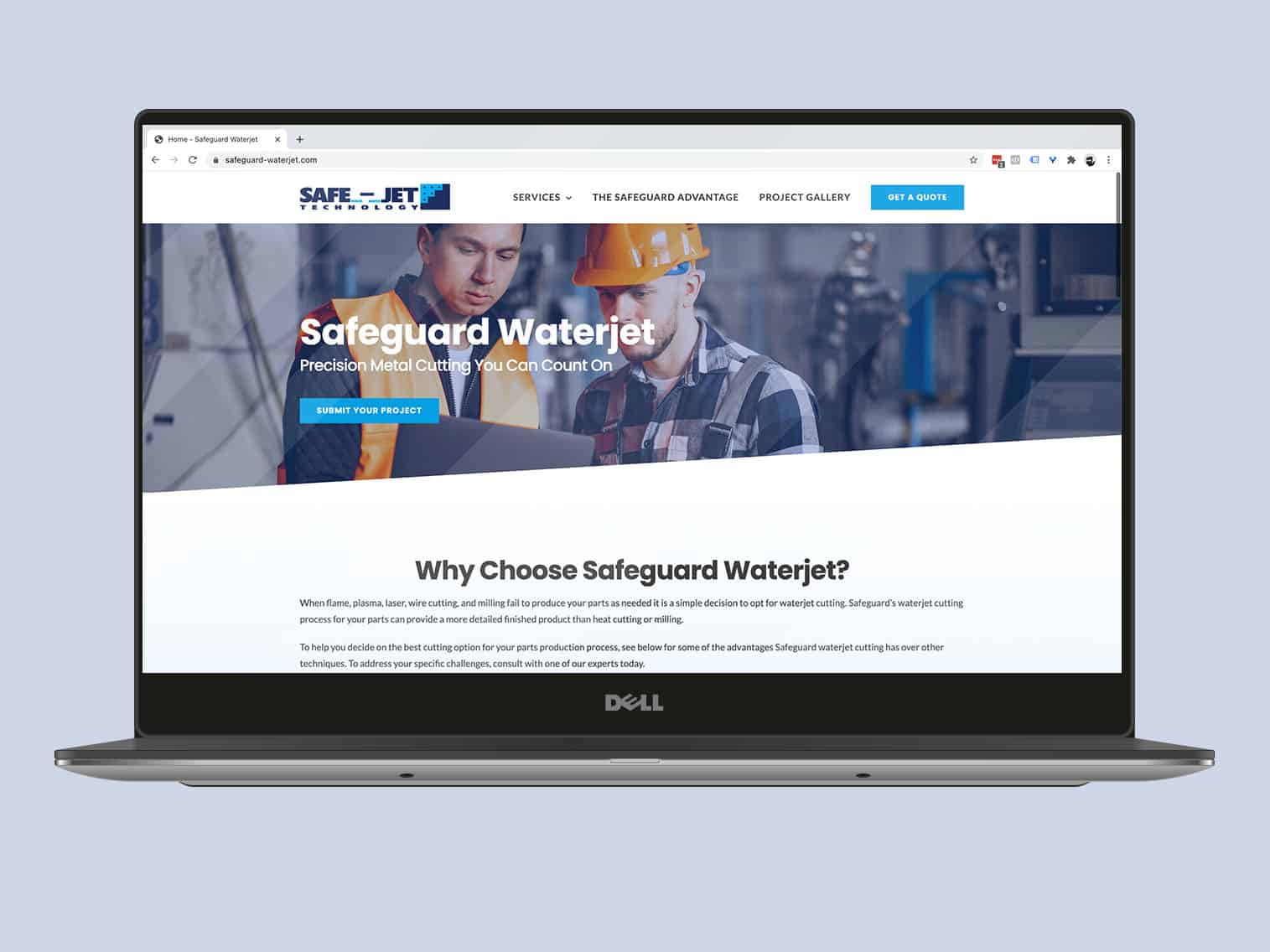 More Projects
BRANDING & POSITIONING • MARKETING • VISUAL STORYTELLING

"Every brand has a story to tell. Something that makes them them. Something that their audience craves. It's our job to craft that story and help them tell it."
Let's Work Together
WE'D LOVE TO MEET UP AND TALK STRATEGY
We work with each client to create a customized plan of attack and strategy on how we'll use marketing and technology to get in front of your audience and get more business.