The Challenge
Safeguard Technology is an industry leading anti-slip retrofit manufacturer. Essentially what they do is help keep environments safe from slipping hazards by creating simple to install and maintain anti-slip products like ladder rung covers, walkway covers, and step covers.
Safeguard had recently redesigned their website and weren't quite ready for a full-scale redesign and redevelopment, but they really needed to have better control over the content on their website. The site they had was almost entirely hard-coded and they had very little ability to update content without utilizing a developer to do it in HTML code.
Our Solution
We took a pragmatic approach to this project. Rather than try to force an entire redesign of the website, we were able to reuse many elements of the front-end design and instead spend our effort on creating a bespoke WordPress theme specifically for Safeguard.
This allows Safeguard to add and edit content MUCH more simply than before. What once required multiple phone calls, coding, revisions, and a general pain in the butt is now a simple to manage WordPress site.
Peek Into The Back End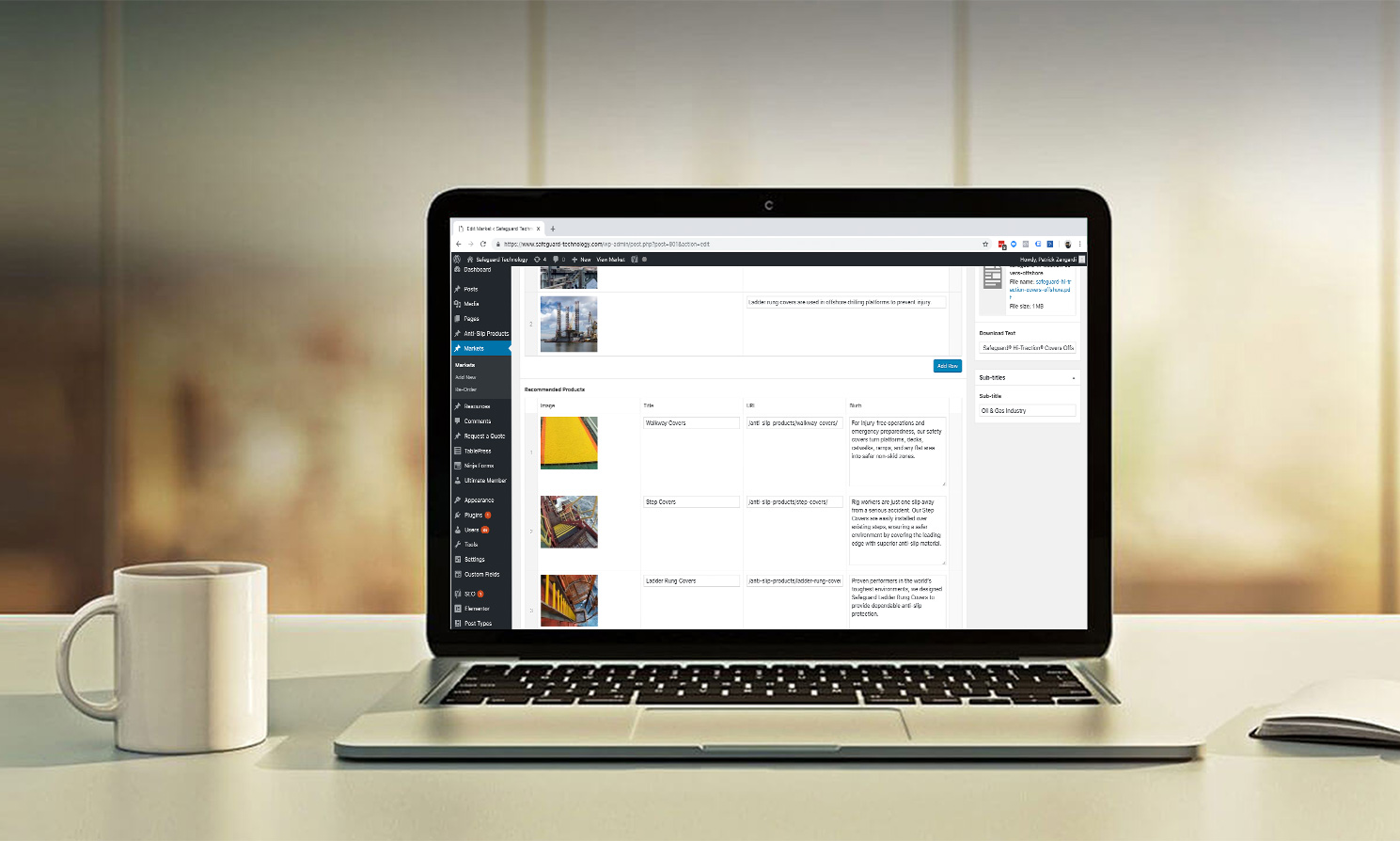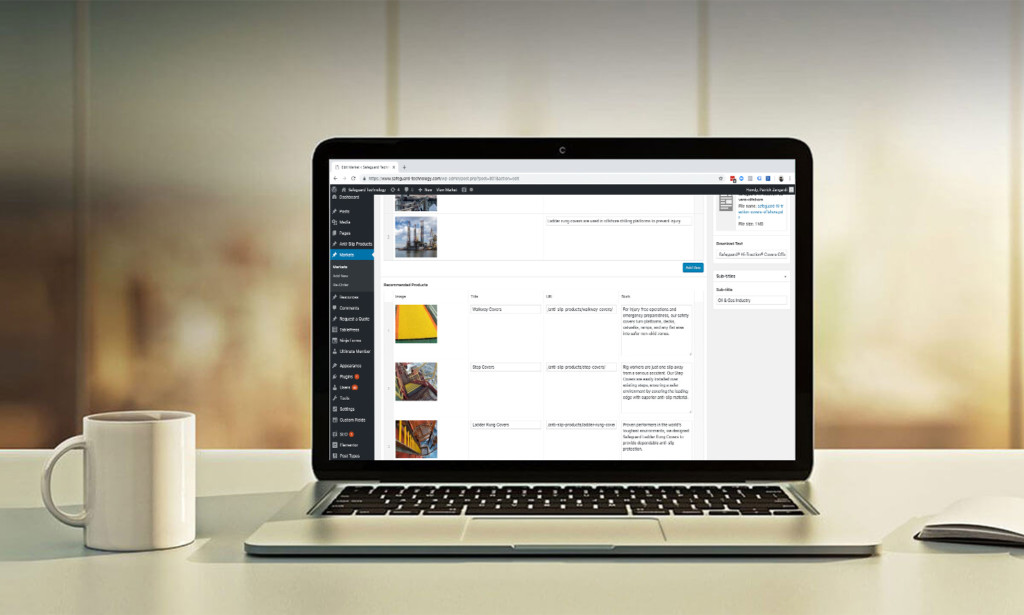 More Projects
BRANDING & POSITIONING • MARKETING • VISUAL STORYTELLING

"Every brand has a story to tell. Something that makes them them. Something that their audience craves. It's our job to craft that story and help them tell it."
Let's Work Together
WE'D LOVE TO MEET UP AND TALK STRATEGY
We work with each client to create a customized plan of attack and strategy on how we'll use marketing and technology to get in front of your audience and get more business.