The Challenge
As a brand new business, Predictive Conversations was busy and spending a ton of time building a strong client base — all without even having a website! Once the business started taking off through word of mouth and great work, they decided it was time for a website and to build a digital presence.
Our Solution
As a brand new business, this site is all about sharing their value proposition and validating that the company can solve the problems their clients have. We built an easy to manage WordPress website that is designed to grow over time with the company.
See The Site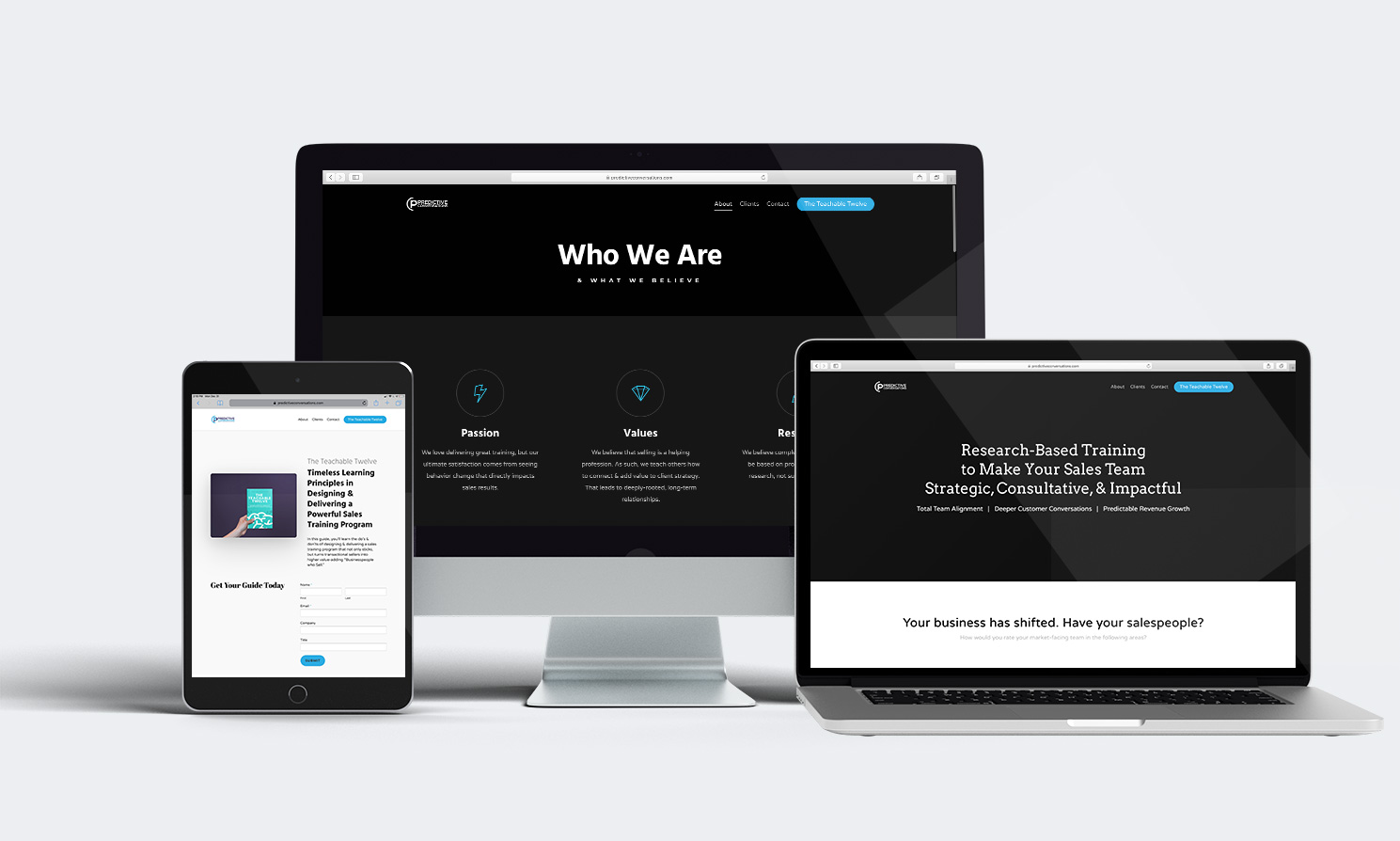 More Projects
BRANDING & POSITIONING • MARKETING • VISUAL STORYTELLING

"Every brand has a story to tell. Something that makes them them. Something that their audience craves. It's our job to craft that story and help them tell it."
Let's Work Together
WE'D LOVE TO MEET UP AND TALK STRATEGY
We work with each client to create a customized plan of attack and strategy on how we'll use marketing and technology to get in front of your audience and get more business.