The Project
Pen-America is a leading manufacturer of home textiles such as bedding, window treatments, bath accessories, and more. With a large retail presence in outlets such as Bed, Bath, & Beyond, Macy's, Neiman Marcus, TJMaxx, BJ's and more, Pem-America was looking to improve their digital presence with a newly designed and modernized website.
See The Site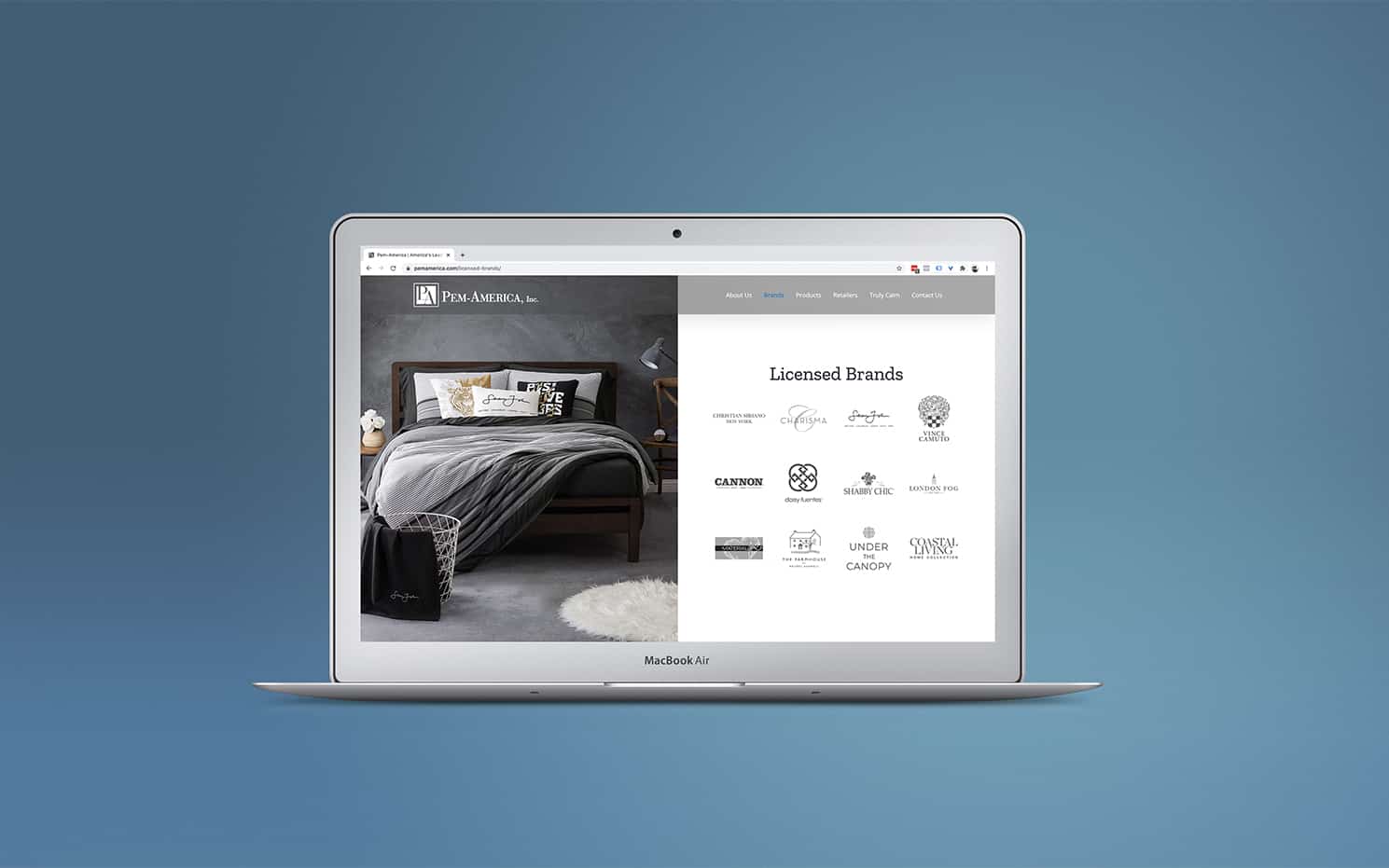 More Projects
BRANDING & POSITIONING • MARKETING • VISUAL STORYTELLING

"Every brand has a story to tell. Something that makes them them. Something that their audience craves. It's our job to craft that story and help them tell it."
Let's Work Together
WE'D LOVE TO MEET UP AND TALK STRATEGY
We work with each client to create a customized plan of attack and strategy on how we'll use marketing and technology to get in front of your audience and get more business.