Make Your Marketing Strategy Align With Your Marketing Goals, The Easy Way!
Marketing Strategies are really useful for teams of any size. It's just like a blueprint or a guide book for your marketing initiatives and how you'll accomplish the marketing goals you set for yourself. Keeping everyone aligned and on-track makes the wheels move smoother and the "train" pick up speed a lot faster!
Most marketing strategies are created to answer a few key questions: what, why, and how.
What – Marketing strategy is the overall roadmap a marketing team can use to achieve a business's marketing objectives and goals, both short and long-term (and includes marketing goals).
Why – A marketing strategy aims to achieve a recognizable, clear, succinct, or unique market position that results in more sales and profits for a business.
How – How can marketing help facilitate sales, and what technology and tools are necessary to get the marketing messaging in front of your audience.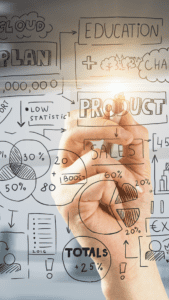 But let's start at the very basics: What IS a marketing strategy?
A Marketing Strategy is a collection of techniques, tools, and methods that act as a roadmap for an organization to aid in how to direct its resources towards the best opportunities that align with the overall marketing and sales goals. Generally, a company's marketing strategy includes both short-term and long-term activities that contribute towards developing strong brand awareness, increasing interactions and engagement, and ultimately converting more prospects to do business with you (however that looks).
Don't forget about setting your goals before you start your marketing plan!
Before we jump into marketing strategy, we encourage you sit down and outline your goals for the year and for the next 2-4 years. Marketing strategies need to be both short-term and long-term so you can leverage your short, quick wins to gain traction with your long-term marketing goals.
It's so important to make sure that you know your marketing goals before creating your strategy so your marketing strategy reflects the goals!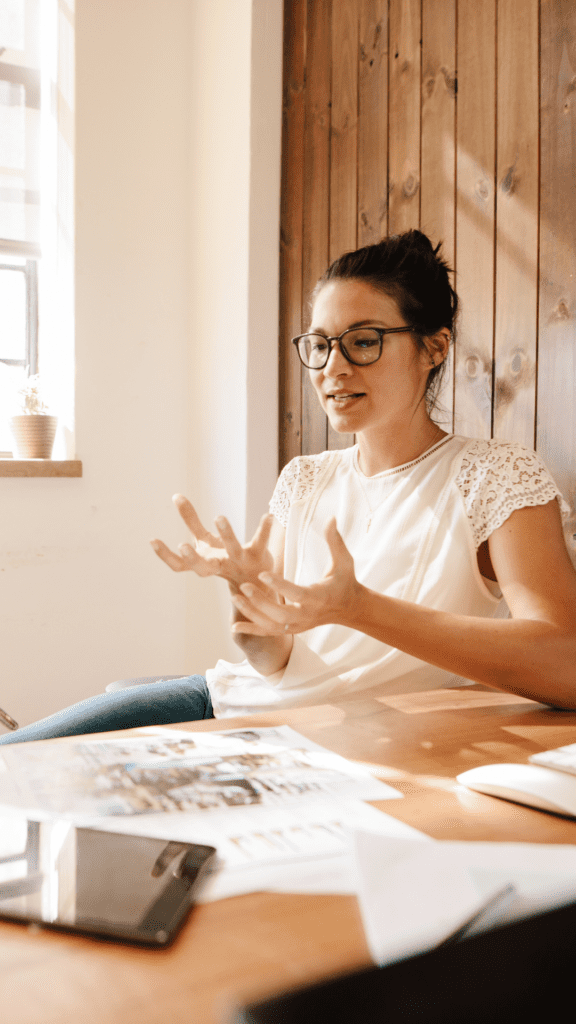 Marketing goals need to be clearly defined for the marketing team and your organization as a whole.
Marketing goals need to be both short-term and long-term as marketing isn't a one-and-done exercise.
Marketing is the continued engagement of you and your brand with your audience to build a trusting relationship, so that any leads can be passed to the next team – usually a sales team.
Marketing goals can be something like the below:
To increase overall brand awareness with your audience.
To increase overall brand awareness with a new audience/segment.
To acquire new customers in your current vertical.
To increase website traffic or form conversions on your site.
To create content that helps establish industry authority.
Work on ways to increase customer value.
Work on new ways to boost brand engagement.
Improve internal brand.
To increase revenue.
As you can see, there are some that are clearly and quickly measurable, some that are longer-term strategies, and some that will take partnering with other departments to fully achieve.
While everyone wants to increase revenue, we recommend not solely focusing on that as a goal of marketing – only because it doesn't take into account the other key stakeholders that need to be involved and synergized to create strong marketing strategies.
So how do you take those goals and make a strong and clear marketing strategy?
The goals are important, and we will revisit that – but before you can take pen to paper (or get to typing) it's imperative that you know who you are talking to. If you haven't spent recent time evaluating your ideal customer, now is the time to do so. Outlining who you are speaking to keeps your audience and their needs top of mind, and helps you stay clear on your marketing mission. Get clear on your customers and why they'd want to interact with you.
Outline their wishes, their pain points, why you solve their problems, what they care about – and bring them to life. Understanding the WHO makes the how and why easier!
Spend time doing research – even on your competitors.
Seeing what else is out there with respect to content, ideas, chatter, engagement, and events your competitors are doing can help give you a pulse check on what your audience may already be interested in but even more so for where the industry is missing the connection to your audience. A competitor analysis can help you see where you need to step up in your current marketing goals and tactics and what you do really well that your competitors can't come close to.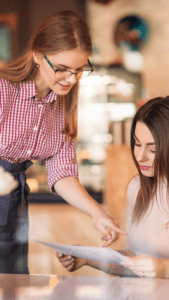 Then, figure out what tools you need.
After you've outlined your ideal customer and their wants and needs, it's time to determine what tools you'll need to spread your message. What social accounts, software, content, collateral, and more will you need to have in your toolkit in order to connect with your audience?
A holistic look at how you plan on continuously connecting with your audience can help you decide what tools you need in your toolbelt to achieve your goals.
Next, take those goals and make them actionable!
You have your goals, so now it's time to break down how you'll achieve those goals.
For instance, if you want to increase awareness with your audience – outline what social platforms you need to be on, how to increase engagement on the ones you are currently on, how much money you'll spend on digital ads, how much you'll spend on print ads, etc.
If you want to acquire new customers in your current industry vertical – determine what content you'll write, how you'll spark conversations with them, what call to action needs to be on your content so the audience knows what to do, etc.
If you want to increase customer value – figure out how to ask them for your NPS, consider a loyalty program, determine what your referral program could be, how can you work on your customer engagement after the sale so your customer is surprised and delighted, etc.
Basically, take your big goals and figure out how you'll map out the ways to achieve those goals!
Once you have those goals and the steps to get there, compile your marketing strategy into a document for you to share with your team and to iterate on.
A complete Marketing Strategy document is not that hard to compile – especially if you have done that pre-work that we outlined above!
To compile your marketing plan in a clear and comprehensive way, make sure you have these key areas in your strategy:
Introduction – high level outline of marketing strategy and goals.
Audience Analysis
Positioning/Messaging
Goals and Objectives
Competitor Analysis/Research
Communication Plan
Content Pillars
Technology Plan
Metrics/Benchmarks
Key Stakeholders/Assignments/Due Dates/Gantt Chart
A marketing strategy with these parts above will be so helpful to your team and any key stakeholder that will be working with you. Taking the time to outline the marketing plan and then create a robust strategy to get the balls rolling so you can really connect to your audience and drive sales and interactions with your business.
Need help? We've got you.
Need some help with how to start the process? Need someone to facilitate a meeting with your team? Small but mighty team, but no bandwidth to create a marketing strategy? We can help! Contact us today so we can learn more about you and your business, and how we can help you create smart and sustainable marketing strategies that help you reach your target audience.